Finally a new stable version of Nagstamon is available. Its main changes were almost completely contributed by its community – thank you for all the pull requests!
Among the most notable improvements is the new feature of multiple hosts and services selection which makes applying actions on them even faster: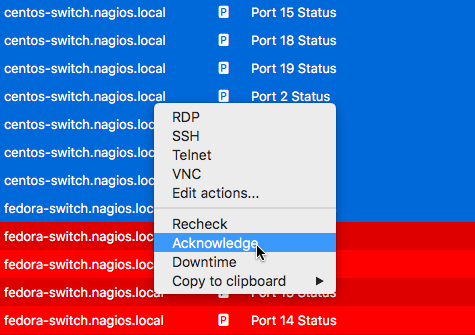 The mostly complete list of changes looks like this:
added multiple item selection and actions execution
added notification for OK state
added darkmode for macOS
added option to copy service to clipboard
added support for custom CA cert for Sensu/Uchiwa
added support for IcingaWeb2 expire time
added server encoding detection
updated components
fixed crash when selecting downtime on down host
fixed settings filenames troubles by url-encoding them
fixed pyinstaller onefile issues on macOS
fixed Kerberos issues on macOS
fixed Cinnamon systray/popup issue
Centreon fixes
Checkmk fixes
IcingaWeb2 fixes
Monitos4x fixes
op5Monitor fixes
Sensu fixes
Wishing you a Merry Christmas and a Happy New Year.